Shenzhen Changlong Technology Co., Ltd. launched the company's overall relocation project in July 2020. KOMAN as the project organizer, conducted a field visit to the new park, from office and laboratory design to later laboratory construction and office decoration. In-depth discussion with Changlong Technology and recognition from the other party.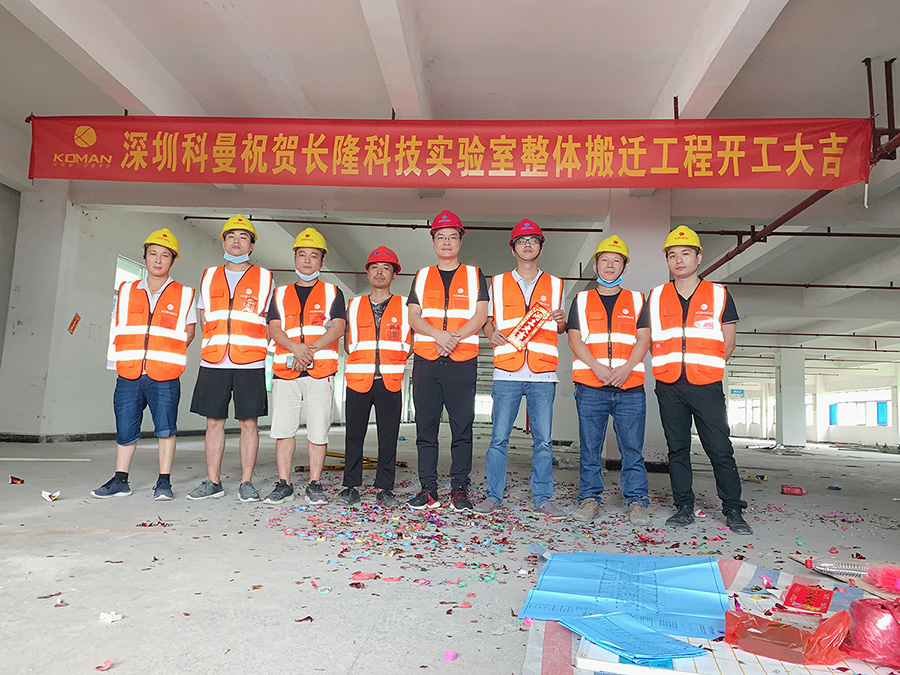 Relocation project of Changlong started well
Shenzhen Changlong Technology Co., Ltd. is an enterprising technology-based private enterprise. It is a national high-tech enterprise and a post-doctoral innovation practice base. It was registered and established in Shenzhen, the window of China's reform and opening up in 2003, integrating R&D, design, production, testing and sales. , A comprehensive environmental technology company integrating services, focusing on pollution control, biotechnology and high-tech material development, environmental science and technology research services, providing customers with pollution control agent selection and distribution, pollution control equipment customization, pollution control engineering design and Construction, optimization and upgrading of existing pollution control facilities, operation of pollution control facilities, technical and policy consultation, free training of operators, free testing of water samples and pharmaceuticals, and other full-process services.The company has many subsidiaries (including sole proprietorship, holding and equity participation) specializing in the production of sewage treatment chemicals and equipment. It produces and sells more than 100,000 tons of high-quality Qingyuan brand and Huixin brand patented drugs each month, including 25,000 tons of polymer ferric sulfate, Qingyuan brand slag-free lime powder (quicklime, slaked lime) 10,000 tons, composite decolorizer 10,000 tons, high-efficiency phosphorating agent 20,000 tons, ferrous sulfate 20,000 tons, polyacrylamide 20,000 tons, polyalanine chloride 0.5 It is a professional manufacturer of environmental protection chemicals and equipment with the most competitive advantages in South China. The share of various pharmaceuticals exceeds 50%, and the share of individual products exceeds 90%.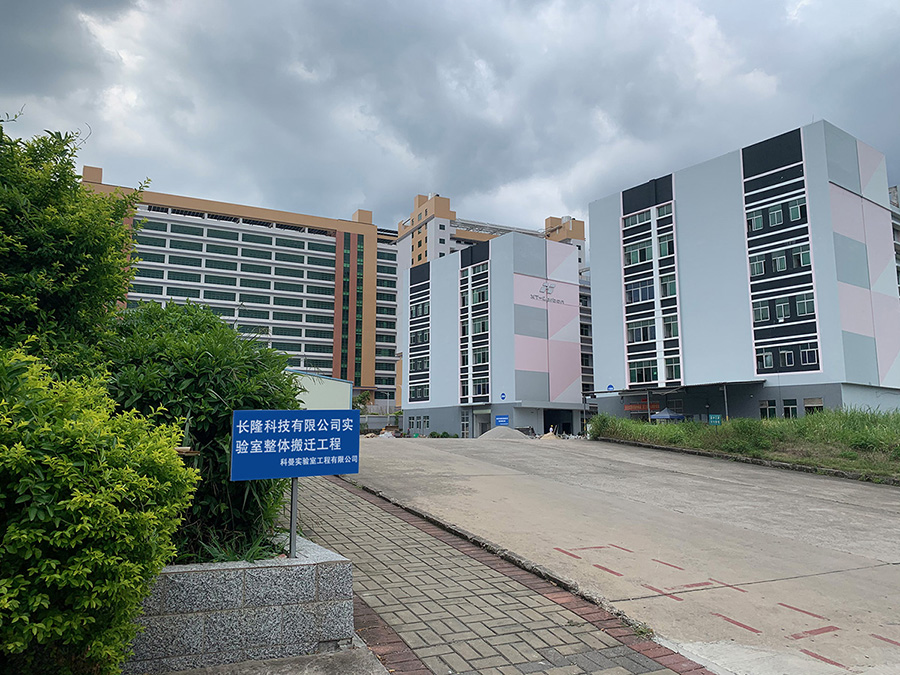 Changlong New Park-under renovation
KOMAN Laboratory Engineering Co., Ltd. is currently one of the most professional companies that customize the entire laboratory construction project. As the contractor of this project, KOMAN starts from laboratory planning and design, laboratory decoration and construction, air conditioning systems, exhaust systems, and experiments. Customized room furniture, including the design and construction of the overall office building to provide one-stop service.
KOMAN is recognized by Changlong Technology with its senior first-line field experience, professional design, decoration, planning level, and advanced management service concept.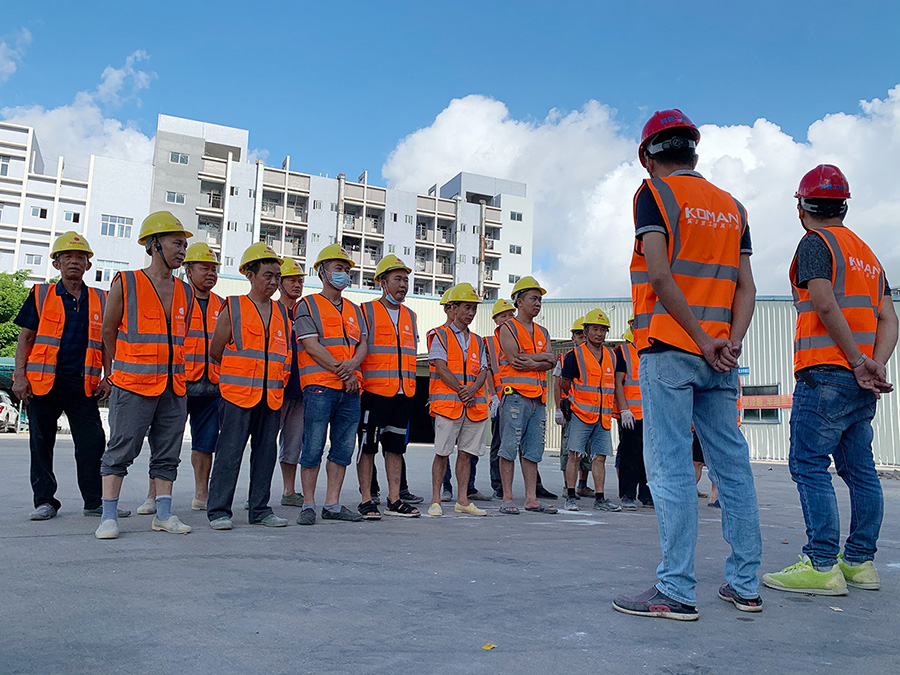 Fire protection and safety construction meeting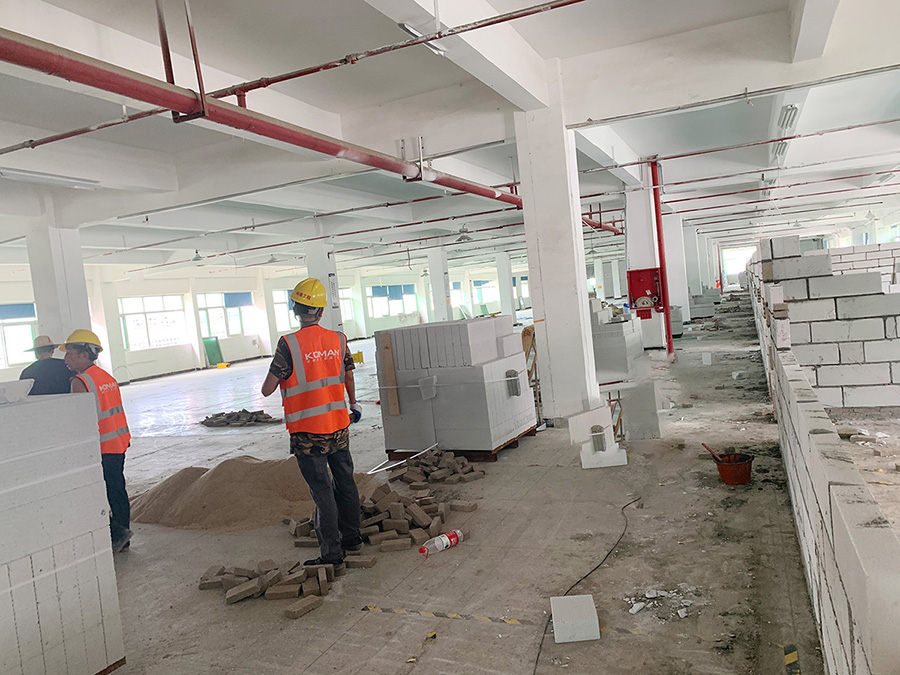 Part of the material comes in
The experimental room has an area of 3100 m². The experimental building has a sterile laboratory, a microbiological testing room, a wading laboratory, and a specimen room. The rest are ordinary laboratories and offices. All laboratories are designed and constructed in accordance with the requirements of experimental conditions in terms of layout, lighting, ventilation, sewage, purification, constant temperature, and noise to ensure that the working environment meets the needs of the experiment.
---
Copy Right: KOMAN | Laboratory Furniture and Fume Hoods Manufacturer In China